10/29/2023 5:02 pm
It's spooky season in Horse Fable! The locals have finished decorating the lands for the Halloween festivities and are ready to celebrate Halloween with us all.
🎃 Haunted Forest Map
A new scary exploration location has just opened up! After tireless efforts from the locals, the Haunted Forest is now open to help get you in the mood for the spooky Halloween season!
The Map
The Haunted Forest will be open from now until November 5th at 11:59pm EST/game time. This location is covered in spooky trees, bushes, and more! Be on the lookout for all sorts of Halloween items…
New Halloween Items
Trick or treat amongst the Haunted Forest and find yourself an abundance of new items and rediscover old ones! This year our local festival planners decided to spice things up and have a glow at some new and unusual items for your horses.
In total, 34 new items are out in the wilds waiting to be discovered, many of which offer small show or generous twin boosts.
Thanks to Will's persistence and dedication to the Halloween spirit, some explore items are in the General Store until November 5 at 11:59pm EST/game time. These include:
Colony of Bats

Haunted Photo Frames in various colors

Spooky Tattered Cloth

Sinister or Mysterious Candles

Werewolf

Elusive Black Cat

Wispy and Cloudy Fog

Dark Forest Background
✨
Return of the Witch's Cauldron!
Bubble bubble
Turn to dust
On this day
Cook we must!
The Witch's Cauldron potion event has returned for a second year! Visit your craft room and toss any combination of items into the cauldron to create something new…or not. Soon to be discovered potions are lurking in the cauldrons magic. With a bit of luck and Halloween charm, you may be the first to discover these new rare potions. You have until November 5 at 11:59pm EST/game time to try your hand at potion making.
🌙 Crescent Marking
The crescent moon loomed above and down below some of our horses became antsy. With the stroke of midnight they returned with a new marking, the crescent! Thanks to some mysterious magic, this new marking has been added to Helix's design lab and can also be found in the wilds. Some may become lucky and discover it in the foundation store!
✏️ A Note from Curly
Hello everyone! Right now, updates are slower than usual and often do not have as much content as before. Our biggest hang up in development is my availability due to a sudden unexpected diagnosis which has made most of my work very difficult to do. However, thanks to our amazing art and mod team, I am able to mass input content at once when I am able to. A huge thank you to our team for their help and support, we are forever grateful.
Going forward, update frequency will most likely be inconsistent but with lots of content at once or as smaller updates more often. As a note, I am now working to prioritize any bugs I can fix. It is very helpful in the bug box to have links to horses and specifics about any image issues. If you have read this far, I'd love for you to help me by suggesting one winter themed tack item you would like to see for the winter holidays!
We hope you all have fun exploring and don't get too spooked!
Cheers,
Bedouin & Curly
Post Count: 97
10/29/2023 5:09 pm
Thanks for the update! I'd love to see big present bows for the top of the tail for the holidays!
Post Count: 43
10/29/2023 5:12 pm
Thank you for the update. So excited to see the Halloween stuff and the explore map looks fun!
I loved the Winter Tack Set from last year - maybe a similiar harness? That was such a gorgeous dark blue and silver set.
Post Count: 474
10/29/2023 5:15 pm
Yayy spooky season! I have been waiting for this. Time to binge buy a lot of stuff.
Take care of your health Curly first and foremost!
For winter... Hmmm.. Maybe a lighted garland that wraps around the horses body?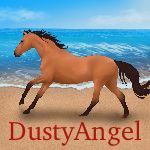 Post Count: 204
10/29/2023 5:18 pm
Yeeeeeee! Cauldron is back!! Love that cauldron and cannot wait until I get to mixin' stuff. Thank you for the update.
Health comes first and foremost. Take care of yourself Curly.
I'd have to agree with Maki, lighted garland that wraps around horse or maybe a string of lights that wraps around the horse would look nice.
Post Count: 66
10/29/2023 5:24 pm
Take care, Curly. Hope you are feeling much better soon. Thank you for the update!
Post Count: 301
10/29/2023 5:25 pm
Ahh, I love this! Thank you for the spooky update 💜
Sending good and healing vibes your way, Curly
Edited 1 times
icon by Nittrous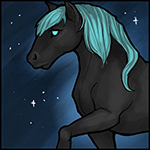 Post Count: 83
10/29/2023 6:07 pm
Wonderful! And sorry to hear life is making things a little more difficult. You're still fighting for us, it makes us happy and proud. I'm sure the community won't mind me including them in that.😊
For winter, maybe a half-blanket that can be worn with saddles and harnesses. A good royal purple, pine green and bright red could work really well. Or one step further and make them dyeable white.
Post Count: 49
10/29/2023 6:49 pm
Thank you for this spook-tacular Halloween update! I can't wait to give Explore a try to see the new ghostly terrain with my horses 🎃
It means a lot to know that you're persevering whilst being unwell, and still trying to work on the game too. I hope you get better soon and don't forget to take care & stay safe, Curly. Sending strength and good wishes! 🍀
As for winter themed tack, I must agree with the other players on this. Garlands and wreath-like accessories would be amazing! Following on from @TheDustyAngel, I think fairy or ribbon lights would also be a pretty dazzling addition.
Or maybe even large silky gift bows like @Nittrous suggested, but perhaps around the neck and body (almost as if the horse was one large Christmas present!) Honestly, I'm really indecisive on this 😂
Edit: I have too many ideas to pick just one but some other suggestions could be: Sparkly tinsel 'scarf', winter warmer boots, Xmas tree topper earnets (e.g. stars) and tail or mane tree ornaments!
Edited 1 times
Post Count: 29
10/29/2023 7:26 pm
thank you for the update, the forest is really fun to navigate around! 💚
it's just a personal preference, but i like more general winter themes instead of just christmas ones. maybe little snowflakes that can be put in manes? flowers have been really nice so i'd also love to see even more different kinds of mane decor.
•••••••••••••
Post Count: 64
10/29/2023 8:04 pm
Ooo, I can back to the game just in time! I cannot wait to start exploring some more. I love Halloween themed awesome-ness.
Take care of yourself Curly! I know what an unexpected diagnosis can do, both mentally and physcially, so I am definitely keeping you in my thoughts! Take it easy and just have fun with the pixel ponies and plastic ones too!
Creator of the Norlandics, Cowboy Cadillac, and the Pulling Ponies
It is line breeding if it turns out right, otherwise it is just inbreeding.
You must login to reply to this topic. Login here. Don't have an account? Join us.